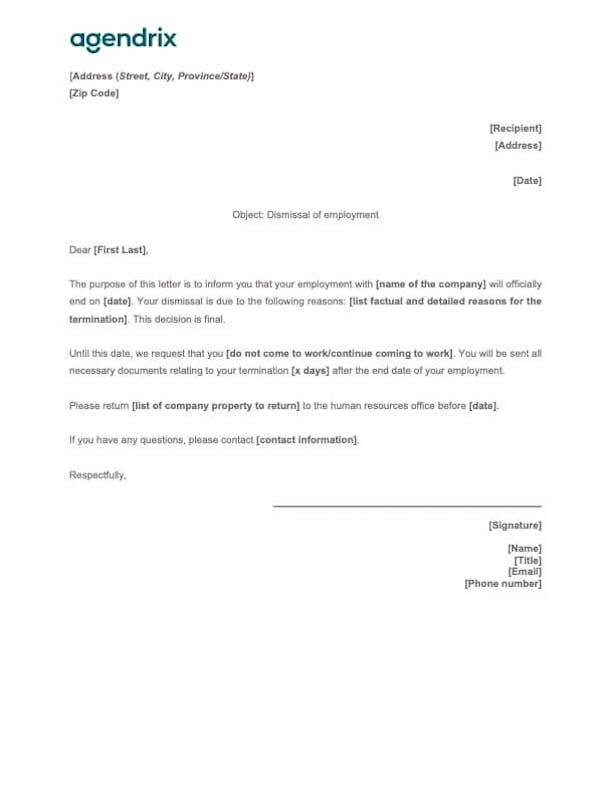 Dismissal Letter Template for Gross Misconduct
132.86 KB / .docx
---
What's in it?
This dismissal letter template for gross misconduct allows you to provide a clear notice of termination to your employees.
Frequently Asked Questions
.
Here are some answers to your management woes.
When to Send a Dismissal Letter for Gross Misconduct?
Gross misconduct includes behavior such as insubordination, theft, fraud, etc. Dismissal letters are sent by employers to employees to inform them that they have been terminated from their job.
How to Write a Dismissal Letter for Gross Misconduct?
Dismissal letter for gross misconduct typically include:
The reasons for the dismissal;
The notice period;
The effective date of termination;
The right to appeal of the employee, if applicable;
The information of the HR point of contact.