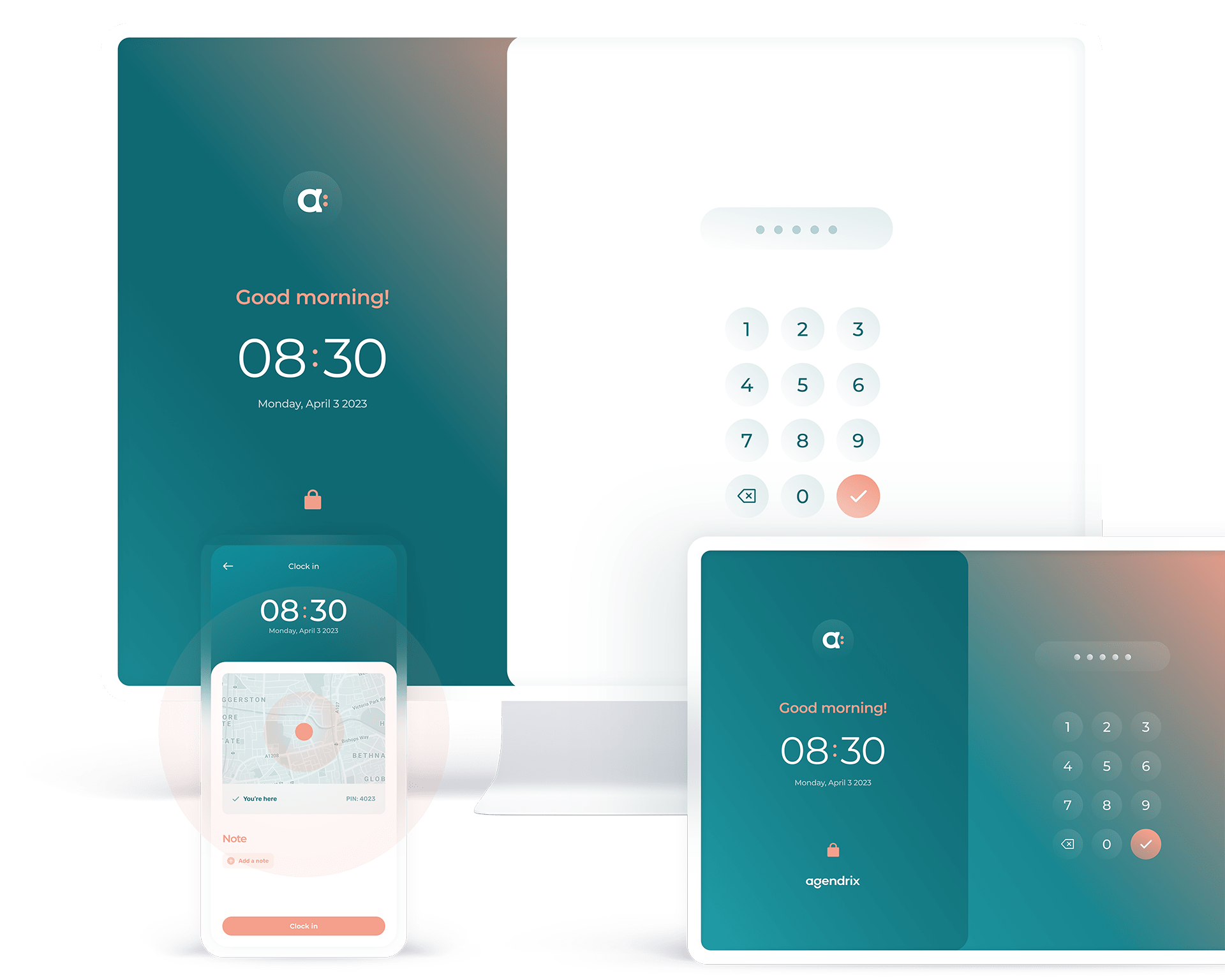 Employee punch clock system
The versatile
punch clock.
Easily record your employees' clock-in and clock-out times. Regardless of your business reality, Agendrix has a time and attendance solution that's both simple and economical for you.
No credit card required. Up to 21 days of free trial. 7-day support.
On-premise punch clock system
To track the hours of employees who regularly work at the same location.
Integrate time clocking, scheduling, timesheets, and communication.
When your employees clock in, their hours are automatically recorded in their timesheets, with no need to recopy them manually.
Any discrepancy with the schedule is then reported to you; all you have left to do is to review.
Mobile clock-in/clock-out
To keep track of work hours for employees on the move.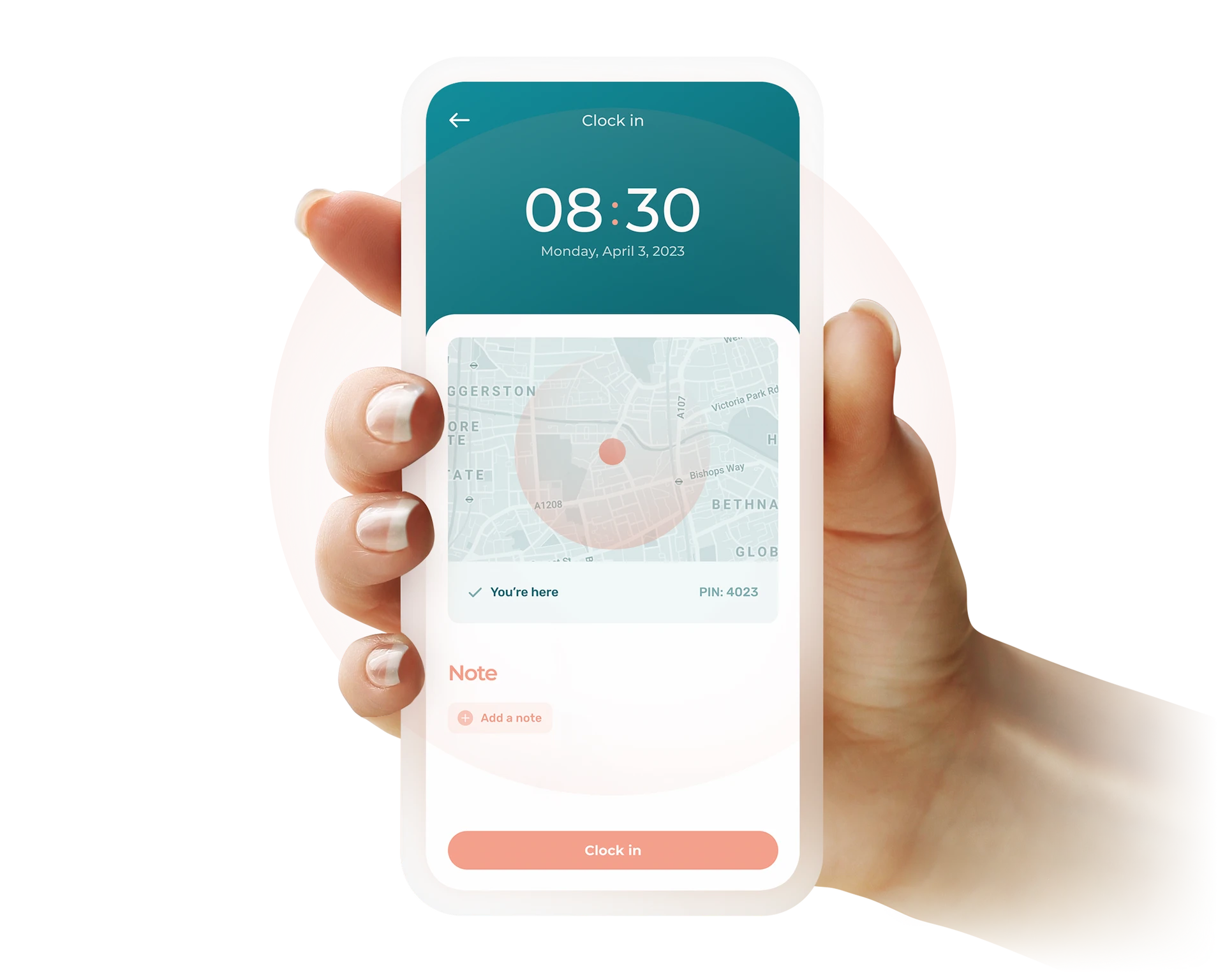 Employee time/punch clock system
Mobile employee time clock with geolocation.
Use the Agendrix mobile app to provide your employees with the addresses of their various workplaces by date and time. Then, create a perimeter around these locations within which they must be to clock in and out.
Address-based geolocation perimeter
Automated out-of-range clock-in alerts
Combine punch clock, work locations, schedules, and time tracking.
Use work schedules as a source of information for your employees, specifying the time of arrival,
the location—customer, worksite, or branch—and the work equipment to bring.
Office time tracking
For office and remote workers.
Bring together timesheets, communication, and time and attendance management.
Time entries created by employees are automatically centralized in Agendrix for easy verification.
Perfect for managers who wish to keep a record of hours worked.