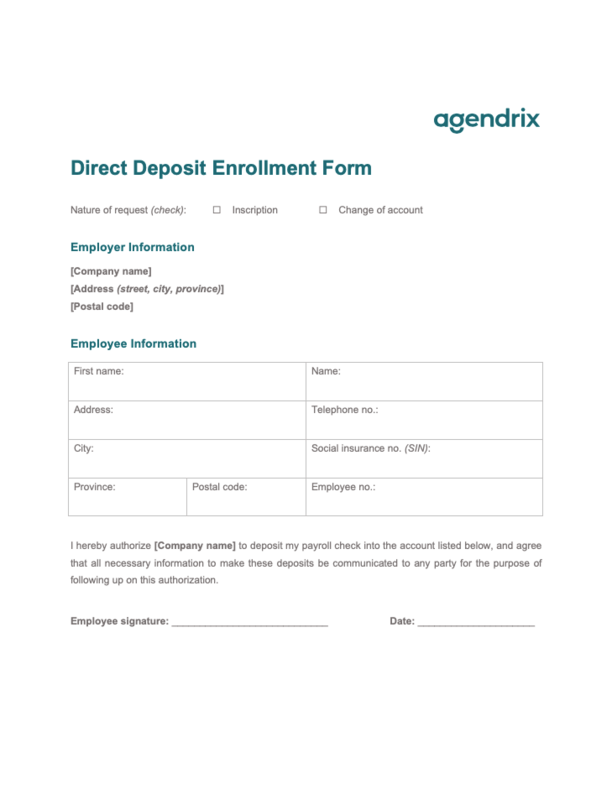 Direct Deposit Enrollment Form
140.41 KB / .docx
---
What's in it?
This direct deposit enrollment form lets you collect the necessary information to transfer your employees' pay directly into their bank account.
Download Now
Every organization has its own unique characteristics. Since this document is intended to serve as a starting point, don't hesitate to adapt it to your specific needs.
Frequently Asked Questions
.
Here are some answers to your management woes.