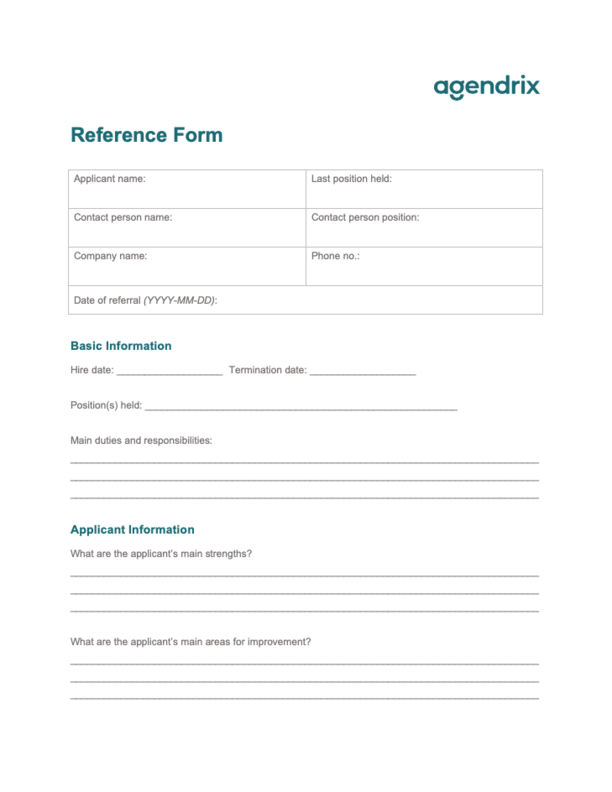 Reference Form
139.49 KB / .docx
---
What's in it?
This reference form lets you get a better perspective of your applicants.
Download Now
Every organization has its own unique characteristics. Since this document is intended to serve as a starting point, don't hesitate to adapt it to your specific needs.
Frequently Asked Questions
.
Here are some answers to your management woes.