Restaurant
Happy Food Delivery Requires Good Timing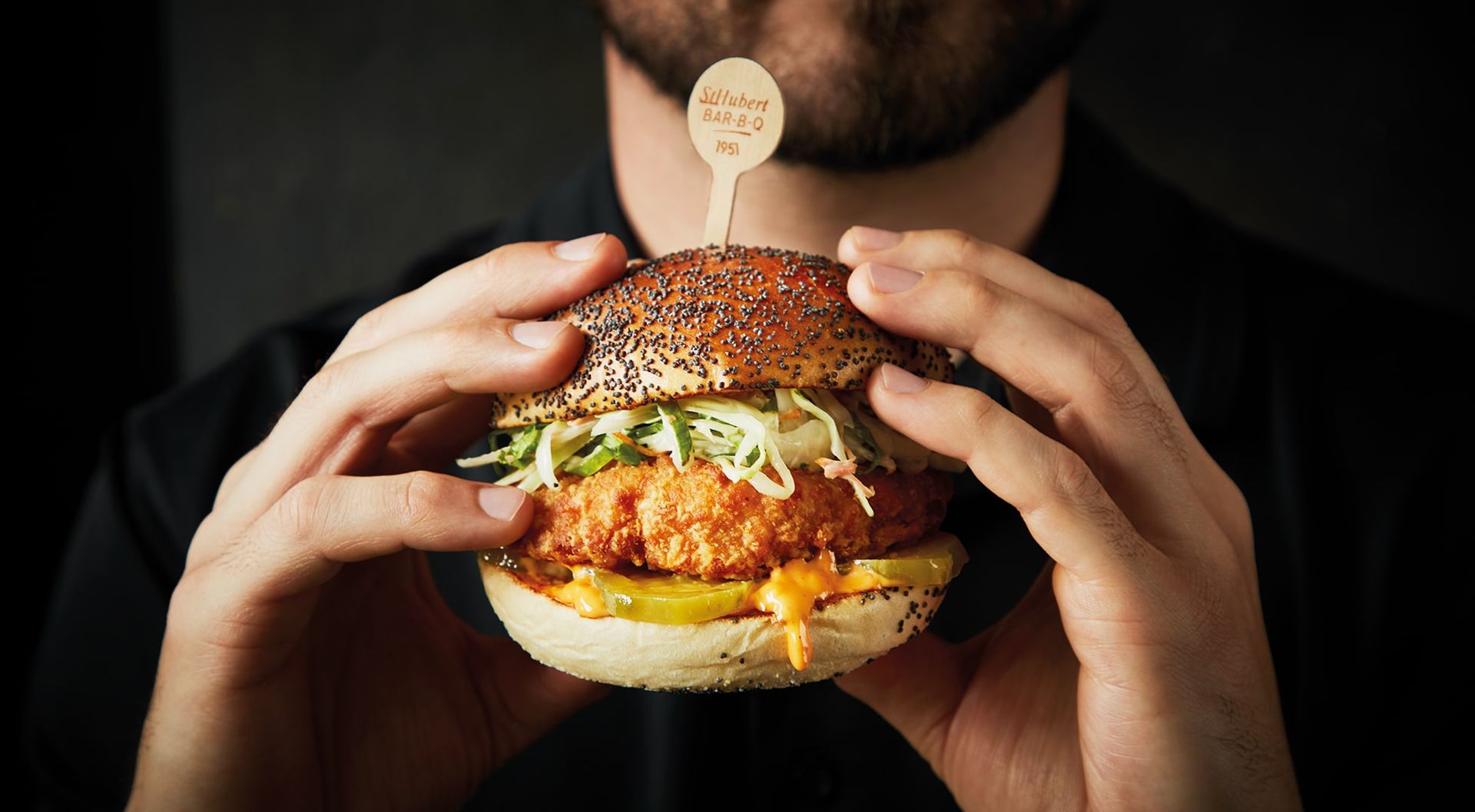 St-Hubert
Founded in 1951, the St-Hubert rotisserie chain now boasts some 125 locations across Quebec. It was on Rue St-Hubert, which inspired the banner's name, that the first restaurant was opened. The classic formula of the family dining room has nevertheless adapted to today's fast-food environment. That's why both classic and express St-Hubert restaurants are now part of the Quebec landscape.
Caroline began working for the St-Hubert banner 20 years ago as an employee, she's now a proud restaurant owner. In 2009, she became a franchisee of the first St-Hubert Express in Drummondville. Two years later, she repeated the feat, becoming franchisee of a second restaurant in Saint-Liboire.
Together, these two branches employ nearly 100 people, most of them part-time. As a result, working hours at both stores fluctuate according to study sessions, exam periods, vacations and a host of other special requests.
An Outdated Solution to a Current Problem
Before discovering Agendrix, Caroline used the classic Excel spreadsheet to design her restaurant schedules. She was regularly faced with the well-known problem of availability management. Her employees submitted leave requests on paper, which were then recorded in a file. This is how the various Excel versions of a same schedule piled up, to the rhythm of multiple modifications. Of course, this strategy actually promised to be a headache for managers.
A Connected Tool for a Connected Youth
It was time to find a more up-to-date solution, one that would allow the team to view their schedules remotely. At the same time, Caroline also wanted to enable her managers to create and modify schedules remotely. Above all, both businesses needed a place where communications and requests for time off could be clearly recorded and accessible to all.
I know people who require their employees to travel to see the schedule, and I didn't think it made any sense in 2019.
The reality in 2019 is very different from 20 years ago. Today's employees prioritize respect for their needs when looking for a job. They want to be heard and considered. They divide their time between their work and studies, and add to this their personal activities. With nearly a hundred employees, managing specific requests can quickly become a nightmare. Nevertheless, it remains the cornerstone of schedule management. In a context of labor shortage, employees who are given too little latitude will find what they're looking for elsewhere. Caroline understood this a long time ago.
The Agendrix Era: a Schedule… in Real Time
When she implemented Agendrix, the reaction Caroline received from her team showed just how ready for change the employees were. They were and still are —two years later—delighted!
For the team, it was a big wow. Some employees hired from another St-Hubert were asking me: how can the others operate without this?
In Saint-Liboire, as in Drummondville, kitchen and cashier employees can now see their schedules in real time, as well as any changes that happen. What's more, Caroline is delighted to be able to see at a glance who on her team has seen the schedule. And it's not just her and her managers who rely on Agendrix; employees expect to receive all information relating to their presence at work on the application. The tool has become core to the company's culture.
The Agendrix Effect: in a Nutshell
Agendrix has largely transformed the way employees' leave requests are received and processed, as well as other requests of all kinds. Remote access has also lightened managers' workloads, enabling them to work simultaneously on online schedules, and to replace each other when the need arises. Using Agendrix has quickly become a factor of appreciation for Caroline's staff. It has even become a differentiating feature within the St-Hubert banner, placing these two restaurants at the forefront of management.