Entertainment
Raising the Curtain on Avoidable Wasted Time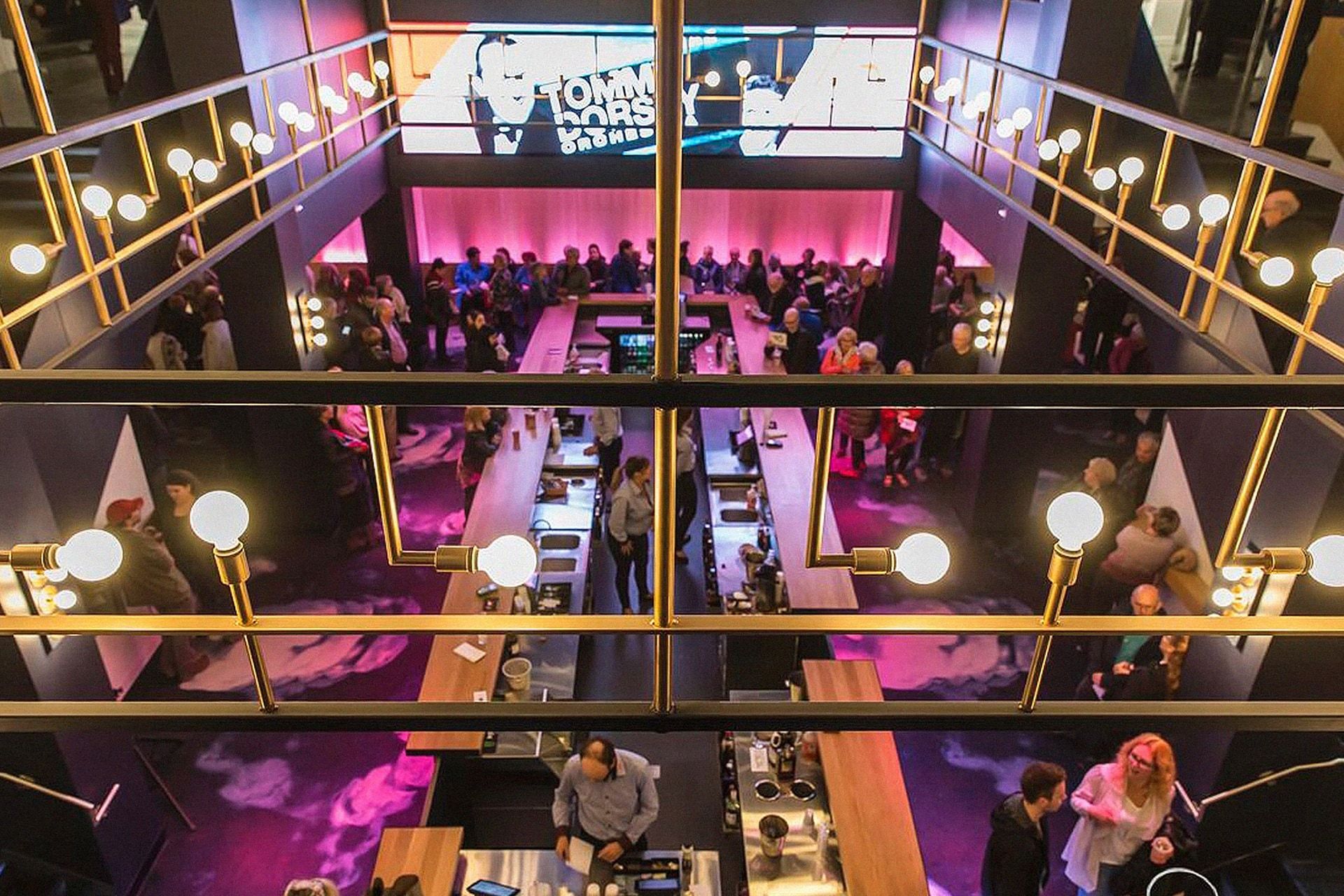 Salle Albert-Rousseau
Salle Albert-Rousseau and the Théâtre Petit Champlain are two non-profit performing venues. Salle Albert-Rousseau is in the Cégep de Sainte-Foy, while Théâtre Petit Champlain is located in Old Quebec. Salle Albert-Rousseau, with its 1,348 seats, offers mostly comedy shows, but also music and cultural events. Théâtre Le Petit Champlain, meanwhile, aims to showcase emerging artists.
For the past 10 years, Sylvie Martel has played the role of Ticketing Coordinator for both venues. She is in charge of hiring ticketing staff, managing schedules, ensuring that the various computer systems are running smoothly, and managing operations in general. Managing her employees is what occupies most of her time.
Before / After (time per week)
Task
Create schedule
Modify schedule
Send schedule
Total
The Old Way
4 hours
30 minutes
15 minutes
4h45
With Agendrix
30 minutes
15 minutes
15 minutes
1 h
Complex Processes for Simple Requests
Before discovering Agendrix, Sylvie used an in-house Excel spreadsheet to create her team's schedule. It took her about half a day to complete this task, and then there was the usual back-and-forth: a mistake had been made in a particular place, an employee wanted to swap shifts with a colleague, another employee had forgotten to ask for time off… Sylvie therefore spent about 4 or 5 hours just managing the schedules.
When it comes to shift swapping requests—when an employee swaps their shift with a colleague—the process was even more cumbersome. The two employees had to show up in person, and each provide a paper request for the shift exchange.
Saving Time and Easing Your Mind
Sylvie wanted to save time and eliminate the paperwork necessary for vacation requests. She saw an advertisement on Facebook that made her want to try the application. So she started a free trial. She immediately appreciated how smooth communication was. From then on, she would centralize exchanges with her team in a single location. Same goes for creating, modifying and sending schedules: all in the same application. After the 14-day trial period, Sylvie decided to officially start using Agendrix with her team.
Saving time is really what was most important to me! I can now take the time to be with my team on a daily basis.
Real-Time Communication
Previously, Sylvie alternated between phone calls and emails to communicate with her employees. Employees had also set up a Facebook group where they discussed schedule changes; if they wanted to swap shifts, this was where they discussed it before making a formal request.
Today, the team's one and only means of communication is Agendrix's chat tool: a function of the application similar to Facebook Messenger. Sylvie likes to see whether her employees have received the messages she sends them. This way, there's no need to send out unnecessary reminders to her team.
An Easy Change with a Big Impact
The ticketing team at Salle Albert-Rousseau and Théâtre Petit Champlain has benefited greatly from the change in scheduling procedures. Employees have more time with their coordinator, and their needs are met much more quickly and directly. For Sylvie, it's a considerable time and energy savings. She, too, is delighted to be able to spend more of her time with her employees, to finally be available to provide feedback and discuss with them.