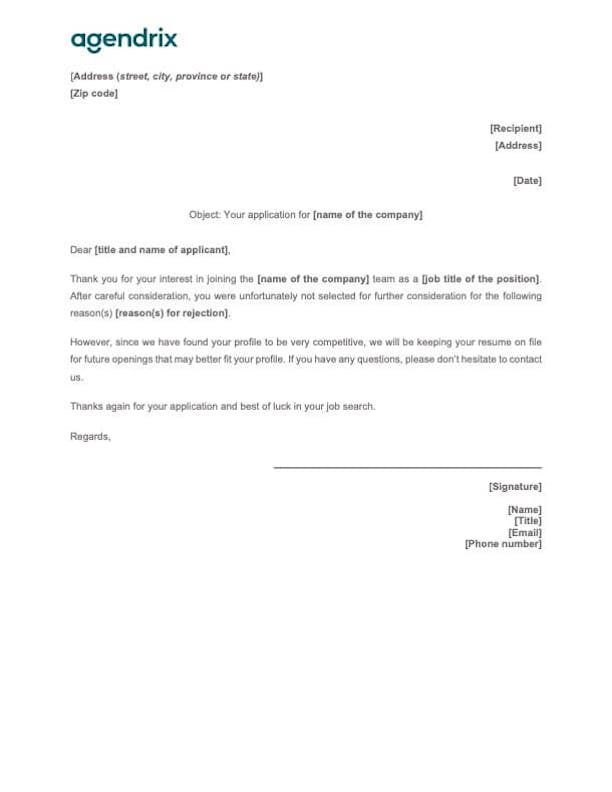 Job Rejection Letter Template
133.12 KB / .docx
---
What's in it?
This job rejection letter template lets you provide applicants with a clear and thoughtful response to personalize.
Frequently Asked Questions
.
Here are some answers to your management woes.
Why Provide a Job Rejection Letter to Applicants?
While not mandatory, producing rejection letters is a best practice in  human resources management context. Since  rejection letters are typically the last direct contact you will have with applicants, it is important to use the opportunity to leave a good impression and nurture your employer branding despite the negative circumstances.
How to Write a Job Rejection Letter?
Rejection letters must be written with sincere and kind intentions. Avoid generic phrases and stale samples. Instead, make use of the personalized templates which best represent your business.
Your rejection letters should always include:
Word of thanks for the applicant;
Reason(s) for the rejection;
Regards.
As appropriate, your rejection letters may also include:
Information about other relevant employment opportunities within the company;
Invitation to contact the interviewer for further questions.