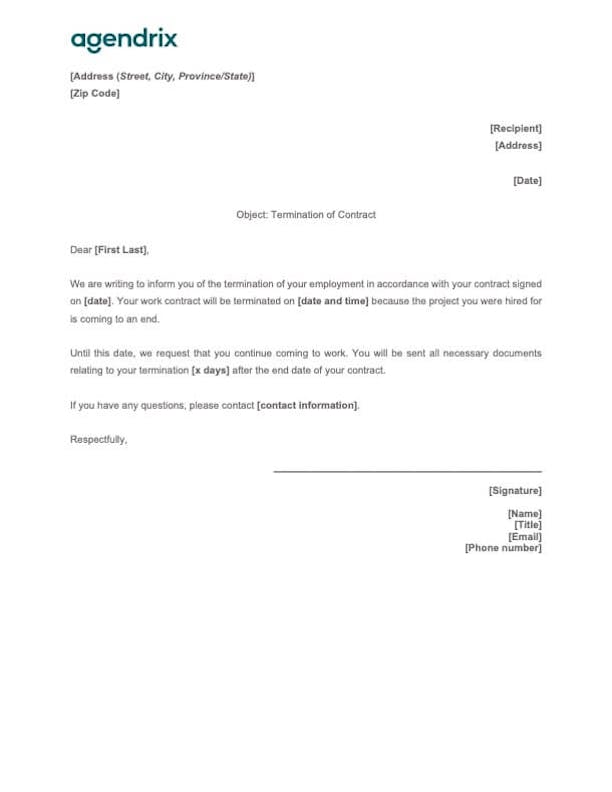 Contract Termination Letter Template
132.52 KB / .docx
---
What's in it?
This contract termination letter template will help you provide a simple notice of termination to your employees.
Frequently Asked Questions
.
Here are some answers to your management woes.
Why Use a Contract Termination Letter?
The contract termination letter officially announces the termination of the temporary contract. The letter must be given to the employee within the time period required by the local legislation.
How to Write a Contract Termination Letter?
A contract termination letter must be written with:
A neutral tone;
Factual information;
Politeness and courtesy.