Pharmacy
When Employee Turnover Calls for Revolution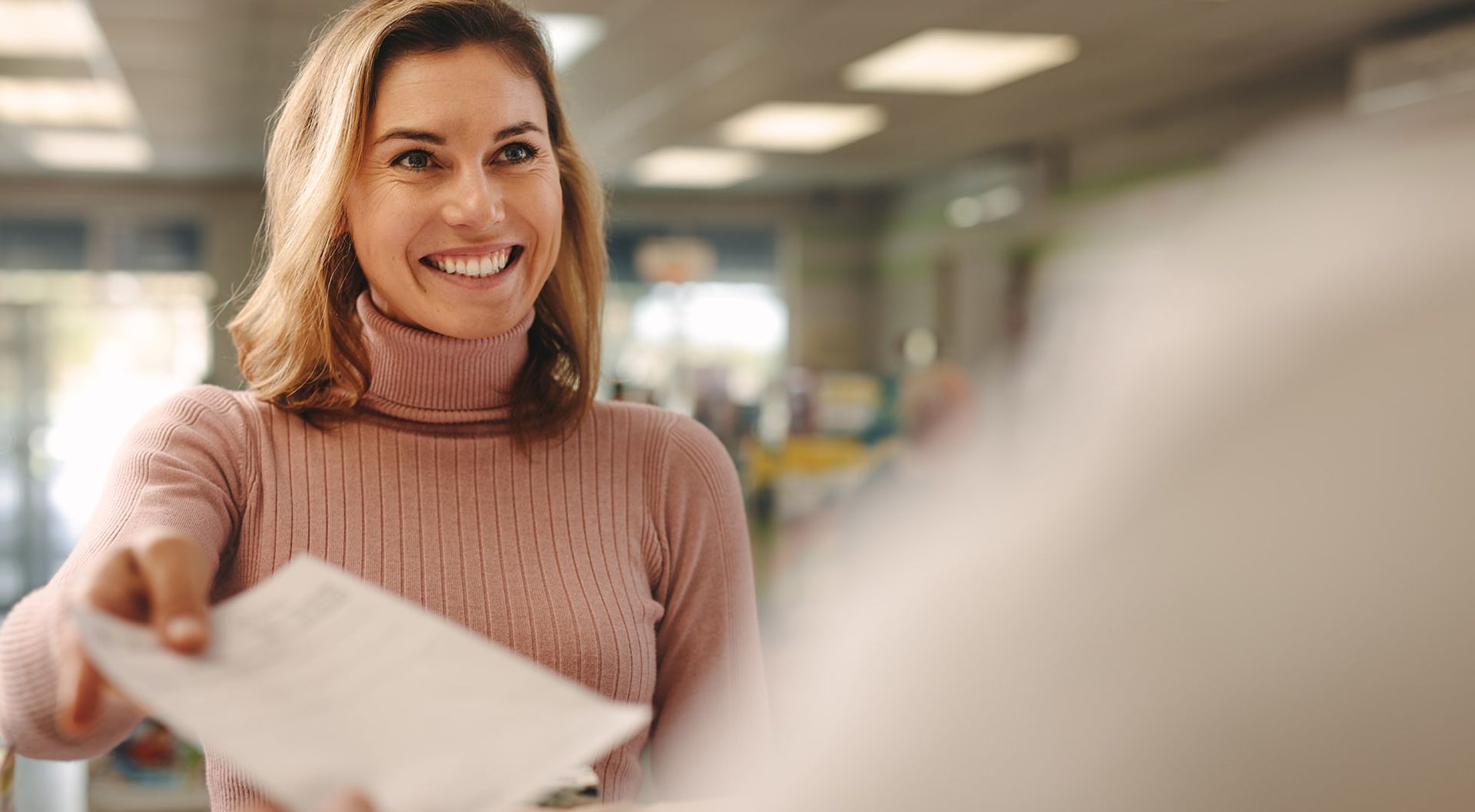 Pharmaprix
It was at the 2017 Quebec Association of Pharmacy Owners (AQPP) convention that we met Katia Sajous. Manager of a Pharmaprix store in Montreal, she had already heard good things about the software from a colleague. However, it was a live demonstration of Agendrix that convinced her to try it out—to then adopt it—in her own pharmacy.
Almost two years later, Katia gives us a generous interview about her management experience as a pharmacist-owner with Agendrix. Instant observation: being a healthcare professional and manager at the same time is no easy task.
With over 50 employees under her management, Katia now invests a good deal of her time in human resources. Given the general shortage of workforce, the issue of retention is of particular concern to her. With this in mind, we discussed the effects of management and communication on both employers and employees.
Setting: Typical Management Problems
As they grow, many companies with so-called "flexitime" learn the hard way that managing such schedules is an area of specialization. At first, with only a few employees to manage, it's a simple matter of using the tools we all know: the Excel spreadsheet pinned to the wall, emails, calls, text messages and so on. But as the pool of employees grows, so does the time and energy involved in scheduling.
In this kind of situation, the manager chained to the schedule is never the only one to suffer the consequences. Employees, for their part, have to endure processes that are sometimes cumbersome, slow or uncertain, to make a simple request for time off, for example. The less patient among them may go elsewhere; after all, the job market is eager to welcome them too.
A Matter of Communication
Many scheduling problems stem from the inefficiency of traditional means of communication. Just think of an employee who wants to be replaced for a shift. By email, their manager will have at least three communications to manage: the initial request, the search for a replacement and the confirmation.
In a perfect world, emails would always be written without errors and received instantly. Backups would always be available. No one would forget any information. Reality, however, is very unpredictable.
A Tailor-Made Management Solution
Katia jokingly refers to herself as "unorganized," and then goes on, in all seriousness, to talk about the different ways in which Agendrix helps her manage her business.
The element that stood out most in the conversation related to the centralization of information. To understand this, you need to know that, in addition to being an online schedule, Agendrix manages and stores management information for each employee. This means that requests (for leave, replacements, etc.), documents and availability are all in one convenient place. In other words, there's no need to rummage around.
It's not the chore it used to be, it's easier to do, it's less unpleasant; I'm no longer looking for papers.
The results? Oversights are eliminated, and work is simplified. By suggesting that her employees use Agendrix for scheduling matters, Katia no longer has to track down requests made all over the place, on paper or by email. Confident that the information is up to date, she can set to work on the schedule at any time, such as between two appointments, save it all, and simply pick it up again later.
What's more, since management information is now always online, Katia can also deal with the most urgent problems wherever she is. But she's not perpetually in work mode. On the contrary; when she wishes to disconnect, she deactivates the notifications and simply delegates the task to the designated head pharmacists.
Ultimately, both employers and employees benefit from more flexible management. Because Agendrix eases schedule changes, managers are able to respond to employees' time constraints with more flexibility. Thankful for the respect of their personal lives, employees can then reciprocate by working longer hours or staying with the company longer.
Your employees will appreciate you so much!
Less Said, More Said
As a manager, Katia expresses very well one of the realities of communication in an administrative context: some messages don't have to become conversations. This is particularly true of confirmations and reminders, which are handled automatically by Agendrix. So Katia doesn't have to communicate every new vacation, appointment or updated shift. If need be, she simply adds a note, and the application takes care of the rest.
When I make changes to the schedule, I put an explanatory note [for the employee]; this allows me to be more respectful.
When the time comes to communicate general information quickly, Katia uses the news feed. To illustrate this, she tells the story of a fraud orchestrated against her company. Alerted by other pharmacies of a potential risk, Katia had created a publication to warn her own employees. As a matter of fact, that very evening, an attempted fraud was thwarted by the vigilant employees.
Useful, and Enjoyable
Implementing new software, taking the plunge, is never easy. At least, that's what years of experience with more or less adapted systems have led many managers to believe. Katia mentions the ease with which she invites her new employees to use Agendrix, pointing out that no training is required. Younger employees, accustomed to the technology, are happy to have access to the essentials, to their schedules, from their very first day.
Schedules are going to stay schedules, but Agendrix gives us a tool adapted to this generation, and they really like it. It gives me a cool edge!