Pharmacy
State-of-the-Art Tools to Schedule Three Times as Fast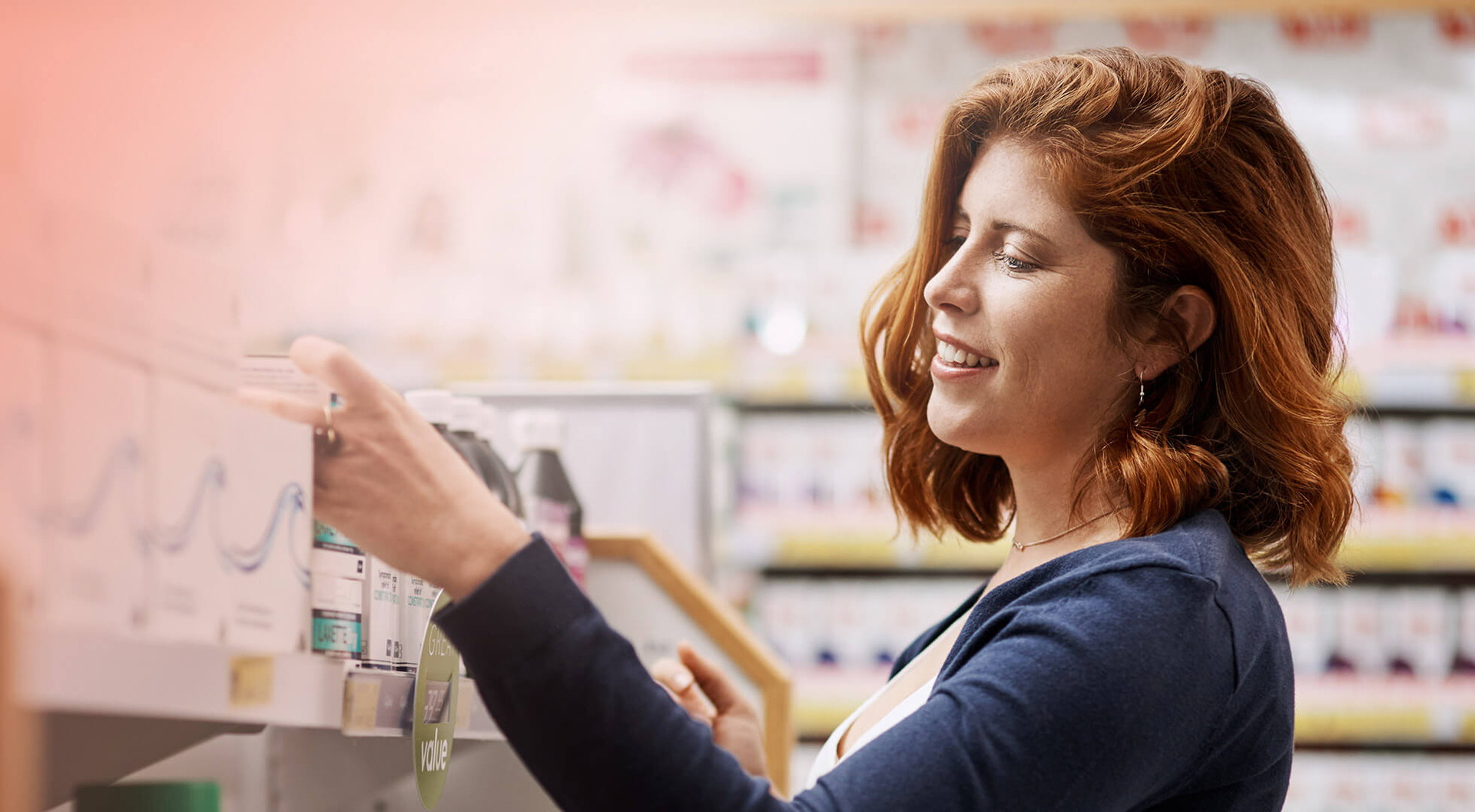 Jean Coutu
Anik Bertrand is a pharmacist-owner affiliated with Jean Coutu.
In order to meet the needs of her Sherbrooke clientele, Anik retains the services of some sixty people of various age groups who work full- or part-time. Her manager, Benoît Bilodeau, handles the day-to-day management of the pharmacy's work schedules.
Before / After (time per week)
Task
Scheduling
Timesheets
Payroll export
Total
The old way
15 hours (by hand)
2 hours (paper cards)
1 hour (manually)
18 hours
With Agendrix
5 hours
10 minutes
5 minutes
5 h 45
Important Challenges
Before Agendrix, the schedules for every department of the pharmacy were produced on paper. Work time was also painstakingly calculated by hand by the managers. Without a proper way of centralizing the employees' availability and constraints, managing variable schedules was a proverbial nightmare.
We'd calculate everything by hand, recheck and crosscheck. We'd lose a crazy amount of time, it was really a waste.
To add to this, the schedules had to be created a couple weeks ahead of time. Of course, several changes always had to be made along the way. The schedules which, let us not forget, were made on paper would end up looking rather messy.
An Impractical Schedule
The employees used to consult the "final" version of the schedule on the bulletin board during their work shifts. Some of them would snap a picture to keep it at hand. But, without a way of knowing updates had been made, they didn't necessarily have the latest version with them. Employees who were on vacation had to call Benoît to get their schedule. If they couldn't get a hold of a manager, they had to go to the pharmacy during business hours.
Slow Processes
Before implementing Agendrix's time clock, the employees clocked their work hours using a punch clock and paper cards. As a result, Benoît had to check every card against the schedule and make the necessary changes. He then had to manually record each employee's work time into Sage, their payroll system. In total, this would take him more than three hours a week.
Tools of the Trade
Nowadays, Benoît works with the new tools at his disposal, courtesy of Agendrix. Having the total number of hours planned and the labor costs displayed right in the schedule makes planning significantly easier and more economical. Thanks to the automated repeating shift feature, Benoît doesn't have to manually recreate a schedule that's otherwise the same every week. Of course, working digitally also speeds up the whole process.
Further, Agendrix's customer service is top notch, available seven days a week, and the app is affordable, so we went ahead!
Making changes along the way is no longer a hassle. The availability and time off requests submitted by the employees are always reflected in the right place in the schedule. All Benoît has to do is quickly review and publish the changes submitted as they come up. Since he's sent a push notification whenever an employee request is created, nothing goes unnoticed.
An Effective Way to Communicate
The schedule no longer has to be posted on the bulletin board. The employees simply access it on their phone or computer. And now that the online schedule is always up to date, Benoît doesn't have to spend time reciting it over the phone.
Other tools in the Agendrix app also contribute to improving communications throughout the pharmacy. The news feed allows Benoît to publish company-wide messages and keep track of who consulted these messages. The read confirmation feature also works for the schedule; no more misunderstandings. For a manager, this is reassuring.
Many Hours Saved
The pharmacy replaced its old-fashioned punch clock and paper cards with Agendrix's time clock app. The employees now use the store's iPad to clock in and out. Starting, break, and finishing times are sent to the timesheets automatically. This means that Benoît only has to validate the work hours instead of wasting his time writing them again. It's rather simple thanks to the fact that the discrepancies between planned and clocked hours are highlighted.
He then exports the reviewed timesheets directly into Sage. Agendrix even developed a custom integration allowing Jean Coutu timesheets to be processed in this payroll system. On top of being more accurate, this task can now be completed in minutes whereas it once took hours.