Pharmacy
A Priceless Management Tool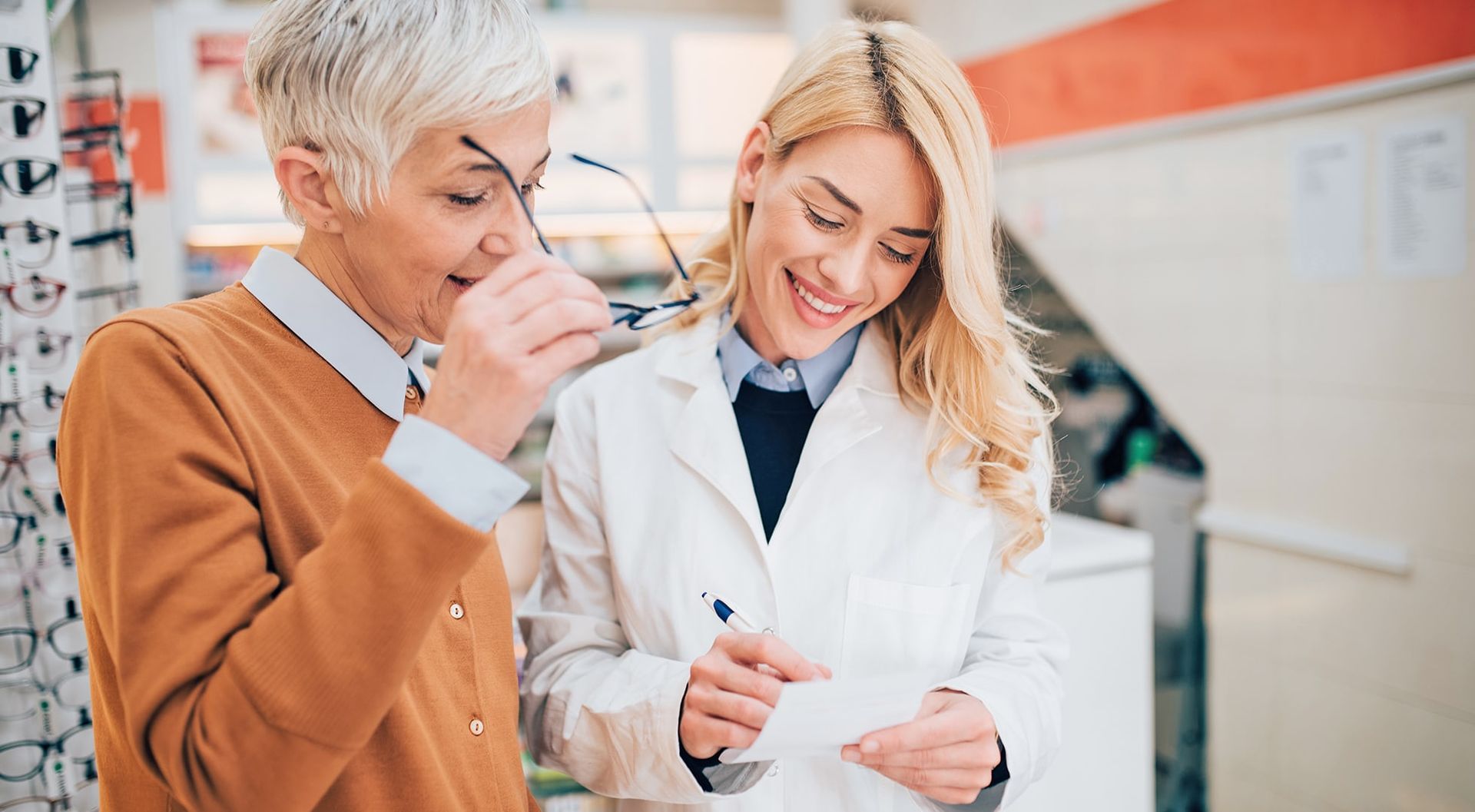 Familiprix
For over 5 years, Jessica Bouchard has been the proud pharmacist-owner of one of Alma's Familiprix stores. Although she still works a lot in the laboratory, as the owner she has to wear many hats. In particular, she is in charge of staff management and other administrative tasks.
Jessica's experience with paper schedules led her to believe that there had to be a better way of working. It was during a web search that she came across Agendrix's website, and it was love at first sight. Jessica has now been a customer for over 3 years, and admits she could never give it up.
Nothing Falls Through the Cracks
In the past, Jessica would create schedules in a rather old school way, using a good old pencil and paper. Problem: creating her employees' schedules took hours. In her words, time is precious and is better spent elsewhere.
It shouldn't take so long to make our schedules. Saving that time allows us to spend it where it really matters.
At first, she thought of using Excel, but quickly realized that it didn't meet her needs. So she stuck with the old-fashioned method until she found the perfect match.
Agendrix has made a big difference to Jessica in her role as administrator. She is now able to create her schedules twice as quickly as before, and all the information she needs about her employees is in one place. Schedules can be created months in advance, and changes are simply made as they happen in a matter of minutes. Managing leave requests directly in the application is also a big plus, as Jessica can easily adapt the schedule accordingly. When a scheduling conflict arises, she is instantly notified.
The Perfect Combination
Just as she did for work schedules, Jessica used to manage her timesheets on paper. For every little change required after the hours had been clocked in, she would write it down on post-its, and it was just "horrific".
Even with just a few employees, you find yourself quickly overwhelmed by all the vacation requests, and for me, that was a big issue.
With Agendrix's online schedule, it's easy to keep a close eye on the pharmacy's operations. Jessica is able to schedule herself to work at the same time as a particular employee, either to provide training or support during busy times. Agendrix makes it much easier for the pharmacist to delegate tasks without losing control.
More Effective Communication
Jessica admits to being very close to her employees, as her pharmacy is rather small. However, she likes the fact that Agendrix's messaging application clearly separates professional and personal communications. In fact, the messenger's interface is comparable to that of Facebook, making it easy to make the transition. The Agendrix news feed, meanwhile, is ideal for sharing information on new rules in the pharmacy or announcing the next Christmas party. The "seen" function informs Jessica of who has read her messages, assuring her that the information has been received.
Evolving Together
Agendrix has become an essential to ensure her pharmacy runs smoothly. In addition to its beautiful interface, the application is very user-friendly. Jessica admits she likes the fact that technical support is efficient at all times, even for questions over the weekend.
The time you can save even by doing just a 15-minute demo is worth it, it costs nothing, really.
Agendrix is constantly evolving; Jessica knows that the software will continue to adapt to new needs in her industry.