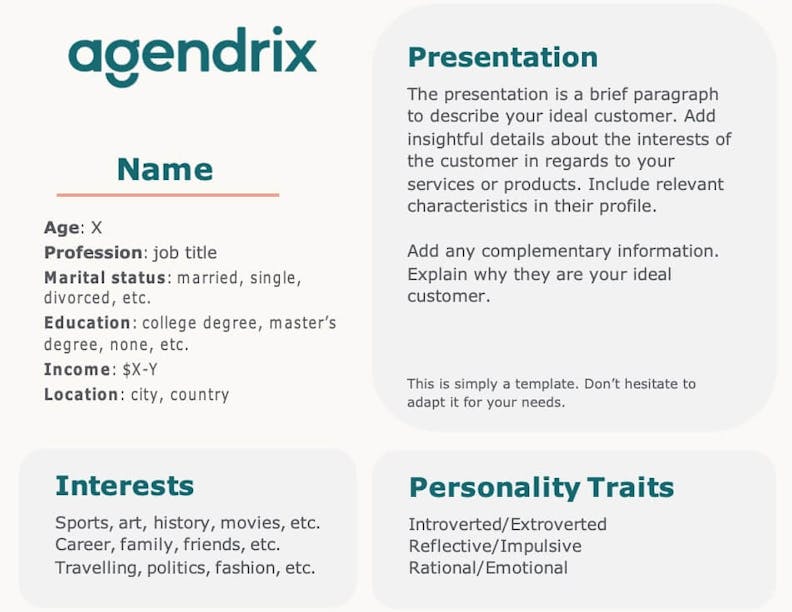 Customer Persona Template and Examples
2.28 MB / .docx
---
What's in it?
This customer persona template with examples will help you paint an accurate portrait of your ideal customer.
Frequently Asked Questions
.
Here are some answers to your management woes.
What Is a Customer Persona?
A customer persona refers to a written description of the ideal customer for a given company. Customer personas, also called marketing personas, are based on specific psychological and social characteristics implied for ideal customers. They include their motivations, objectives, and aspirations. The customer persona must be realistic.
How to Create a Customer Persona?
To create the first customer persona of a company, marketing professionals must identify their target audience. From there, the customer persona can then be created. For more information, refer to our article about how to create your customer persona.
Why Create a Marketing Persona?
Marketing personas (customer personas) help better understand the needs and expectations of customers. They allow marketing professionals to better structure marketing strategies and messages.